Boost your Web site
Thanks to our best web hosting services.

SUPPORT
Our support service is established by an available team 24 H / 24 which assure you a quality service from the reception of your request.

SPEED
We offer you fast and effective web hosting servers , it will load your site in a record time!

SECURITY
For you, we integrate the best devices of fight against the piracy to guarantee you the maximal safety  Of your contents.

SCALABILITY
Ourweb hosting servers support an unlimited number of users and requests to satisfy the requirements of your site.
Features offered by Hostcroko.
Our web hosting services are rich in their Features and Highly reliable.
Competitive prices
 Our prices correspond to your need for web hosting.
PRO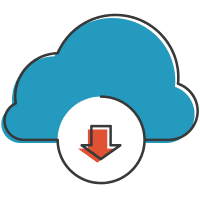 600 MAD
 Disk space : 1GB
Connectivity: 50GB
Sub-domains: 25
E-mails Account: 15
Control Panel:Cpanel
PREMIUM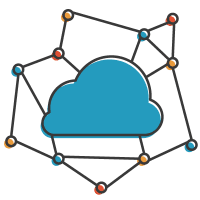 1000 MAD
 Disk Space : 4GB
Connectivity : Unlimited
Sub-Domains : Unlimited
E-mails Account : Unlimited
Control Panel : Cpanel

EXTRA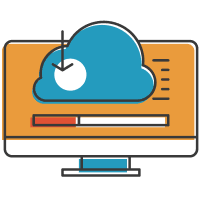 3000 MAD
Disk Space : 10GB
Connectivity : Unlimited
Sub-domains: Unlimited
E-mails Account : Unlimited
Control Panel : Cpannel
 Performance – Features
Hostcroko guarantees you a perfect control of your features.
Web hosting
Opt for a reliable and successful web hosting.
By choosing to host your site, we put a particular accent on the factors which guarantee a good visibility of your activities on the Internet. Several hosts face threats of safety and permanent breakdowns. The reliability of our servers allows a constant availability. Besides, the speed or the time of load of the site is watched at one minute of interval. Our message service is also effective to guarantee a fast interaction with your customer. Besides, we offer you several types of hosting who can be classified in 4 categories: mutualized, Cloud, Dedicated, VPS and Retailer. 
Your hosting servers is shared with several owners of sites in the case of a mutualized hosting. The sharing of your resources can integrate the bandwidth, the power of treatment and the memory. However, it should be noted that the server sets in charge of thousands of Web sites. This traffic is limited for this type of hosting. We also offer hostings VPS, Dedicated, Cloud or Retailer. If besides, you wish to sell the hosting the server of which is shared, you can opt for the hosting retailer. What will allow you to become your own boss. Some is your need, Hostcroko accompanies you to realize your objectives by taking into account costs and required deadlines.
They always trust us.